Rheumatoid Arthritis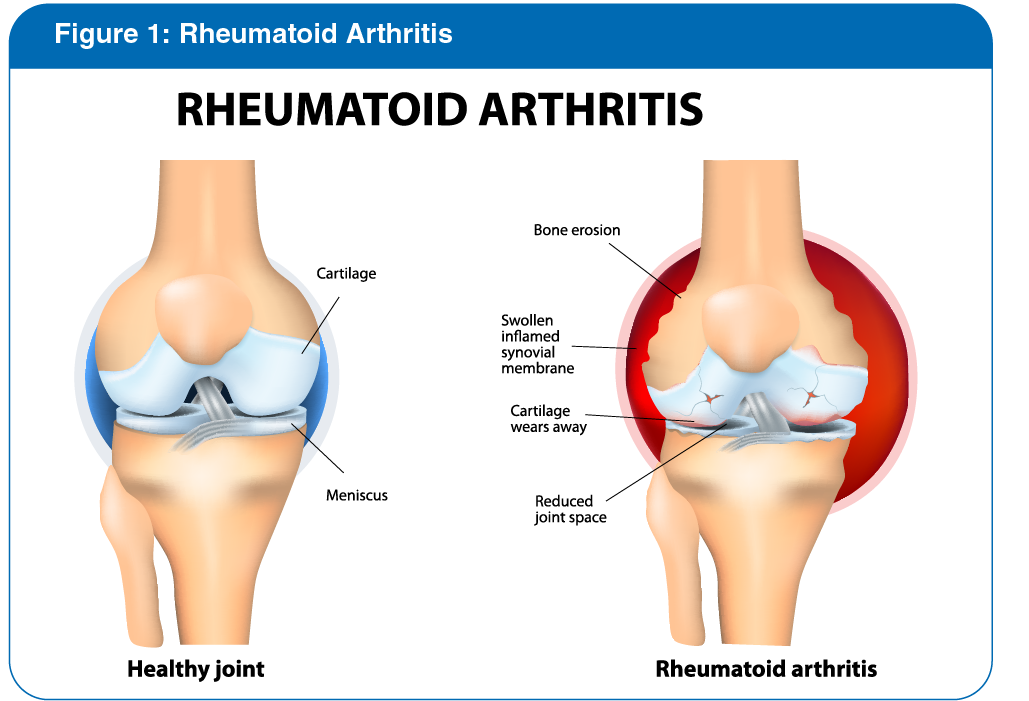 What is Rheumatoid Arthritis?
Rheumatoid Arthritis (RA) is a chronic inflammatory joint disease, which can cause cartilage and bone damage as well as disability. (Figure 1)1
What are the stages of RA?2


Diagnosis of PsA:
The diagnosis is done primarily by-
• Laboratory assessment:3
The presence of Rheumatoid Factor (RF) in the blood is an indicator of Rheumatoid Arthritis. However, the blood of some patients may not detect its presence and the test can be repeated in 6 to 12 months.
Erythrocyte Sedimentation Rate (ESR) and C Reactive Protein (CRP):
• The levels of ESR and CRP are elevated in patients with RA.
Anticyclic Citrullinated Peptide Antibodies (ACPA):
• These antibodies are found in most patients with RA.
• Radiography:
The X-ray of the involved joint will give a clear picture of the progression of the disease and the present state.
Reference:
Heidari B. Rheumatoid Arthritis: Early diagnosis and treatment outcomes. Caspian J Intern Med. 2011;2(1):161-170.
Al-Rubaye AF, Kadhim MJ, Hameed IH. Rheumatoid Arthritis: History, Stages, Epidemiology, Pathogenesis, Diagnosis and Treatment. International Journal of Toxicological and Pharmacological Research. 2017;9(2):145-55.
Wasserman AM. Diagnosis and Management of Rheumatoid Arthritis. Am Fam Physician. 2011 Dec 1;84(11):1245-1252.